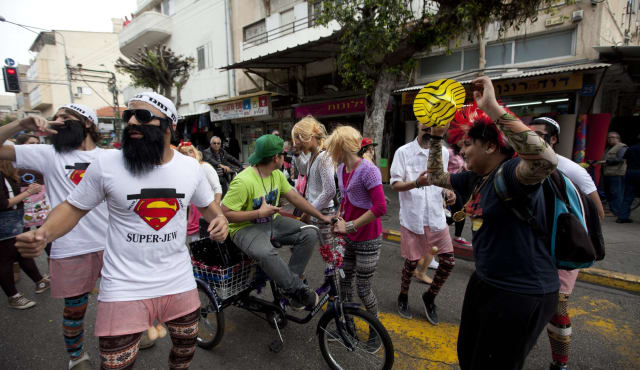 Purim (usually pronounced "PUH-rim" in the West) celebrates the deliverance of The Jews from their enemies about 2,400-ish years ago, at least in part to a savvy woman named Esther. Esther was due to marry a King who was kind of an asshole (but that's another story.) The King makes one of his homeboys (Haman) Prime Minister, and Haman is like, "sweet, first act: Kill all Jews." Esther decides to keep her Jewish background to herself.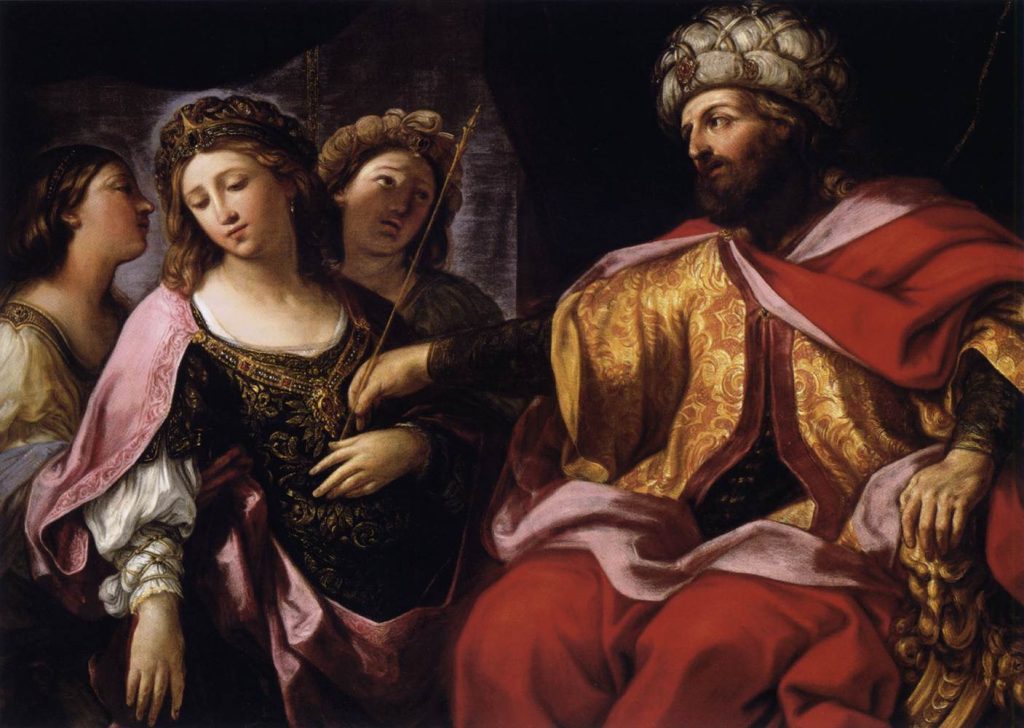 In the meantime, Esther's cousin Mordechai – who just happens to be King of all the Jews- gives his official statement: "Fuck that shit." Haman is completely tilted and condemns Mordechai to death, choosing the 13th of Adar as the date after throwing lots.
Mordechai is unphased and tells all the Jews to pray to G-d, fast, and ask for intervention. Meanwhile, Esther in all her fabulousness whips up a ridiculous feast and invites the King and Prime Minister. When they arrive, she's standing there looking fine af like, "Oh btw, I'm totes Jewish." The King has Haman hanged and the Jews are free to be.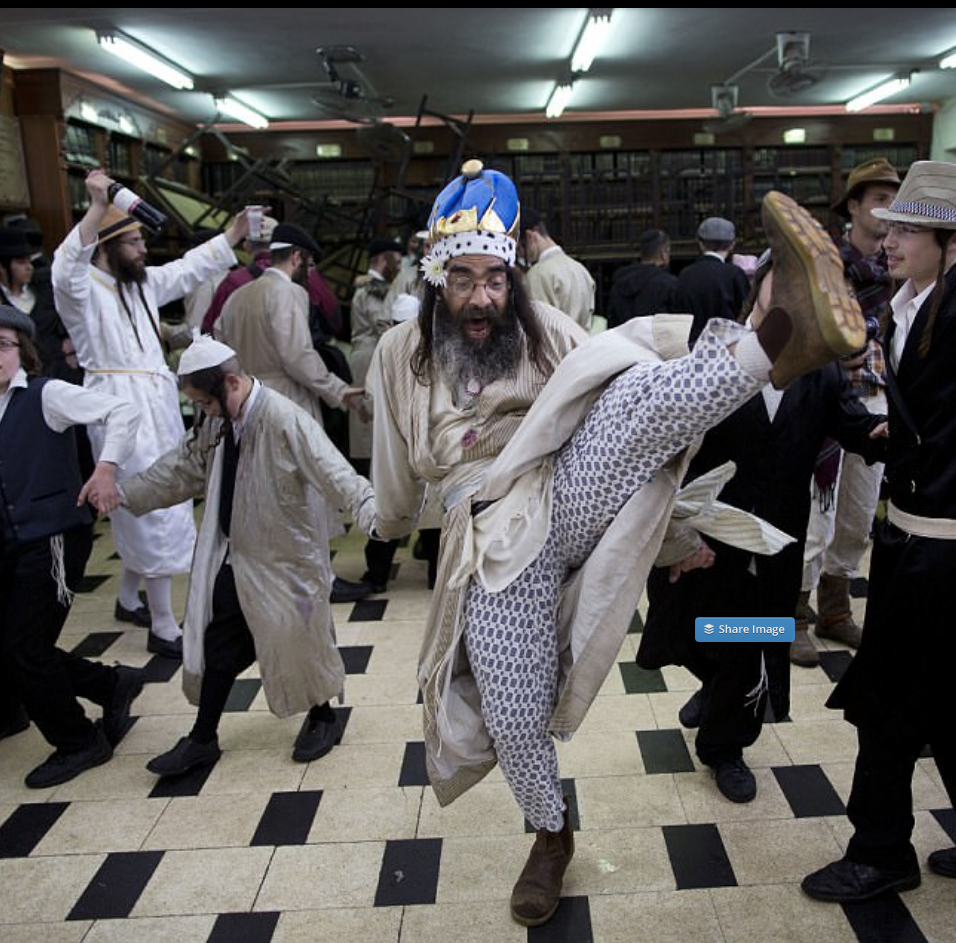 Observed on the 14th and 15th day of the Jewish month Adar (which usually falls somewhere in March or Early April), Purim, which means "lots", is a much more lively festival than many other Jewish holidays. It still holds fast to many traditional forms of observance. Religious texts are read (particularly the book of Esther). Folks get together, eat, drink, and reconnect, but moreover, people are encouraged to celebrate the miraculous intervention of G-d on behalf of their people.
Like so many other celebrations around the globe at this time of year, masquerades and revelry – a general opening to chaos – is the theme. People get dressed up in costumes, hold parades, and party. I mean, like Torah-reading contests while shit-housed on the floor of the Temple, showing up with a live goat, the Rabbi is dressed like Big Bird, get down party town kind of party. Lemme see you #turntupforpurim!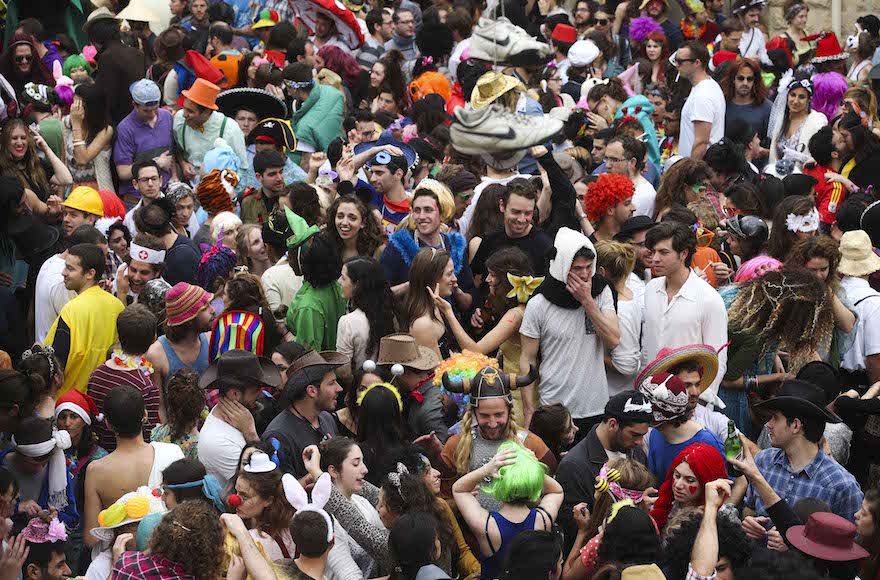 EDIT: A previous version of this piece focused on one very specific image of Jews celebrating Purim, and it was not accurate or balanced. I've edited the piece in a way I hope is more respectful and inclusive. I'm sorry if I offended anyone, my intention is to educate people about the similarities in our worlds, not the differences. Thank you to the person who took the time to point me in the right direction.
I also completely forgot to mention two other ways Purim is observed; through acts of charity like donating food and clothing or cleaning up your neighborhood or local park (similar to Brigid/Imbolc work) and snacking on these tasty morsals: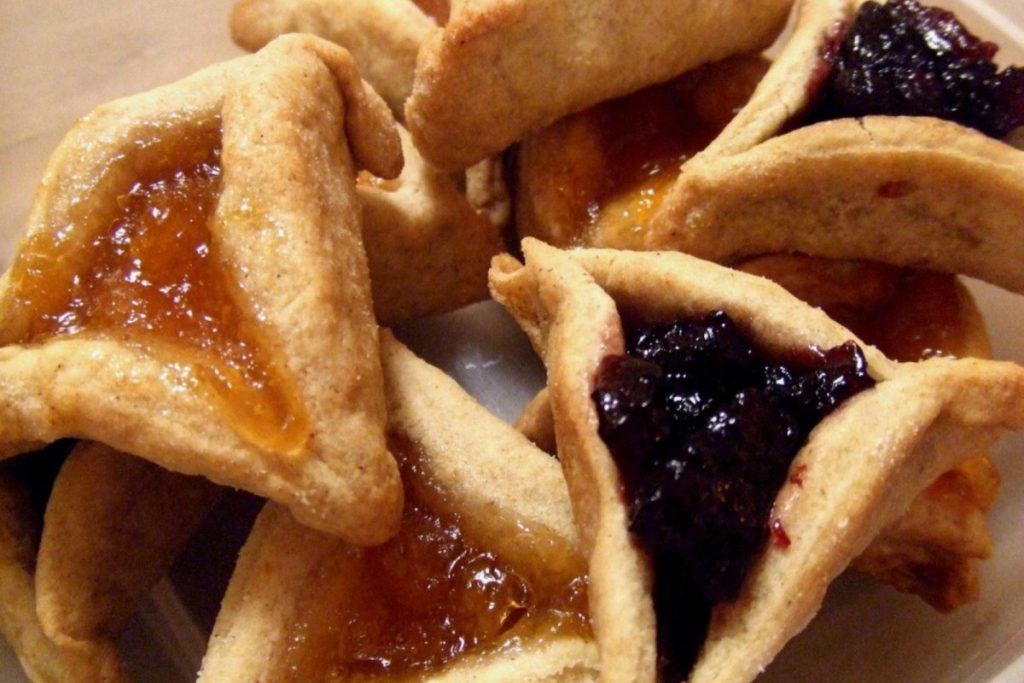 Hamantaschen
These little pockets of delight are baked pastries stuffed with everything from berries to figs to halva to dulce de leche. There's some conjecture over what theya re meant to represent. Some say they are the hat Haman wore. Some say they are the pocket Haman kept his money in, and others say they represent the pyrimid dice Haman threw to determine Mordechie's fate.