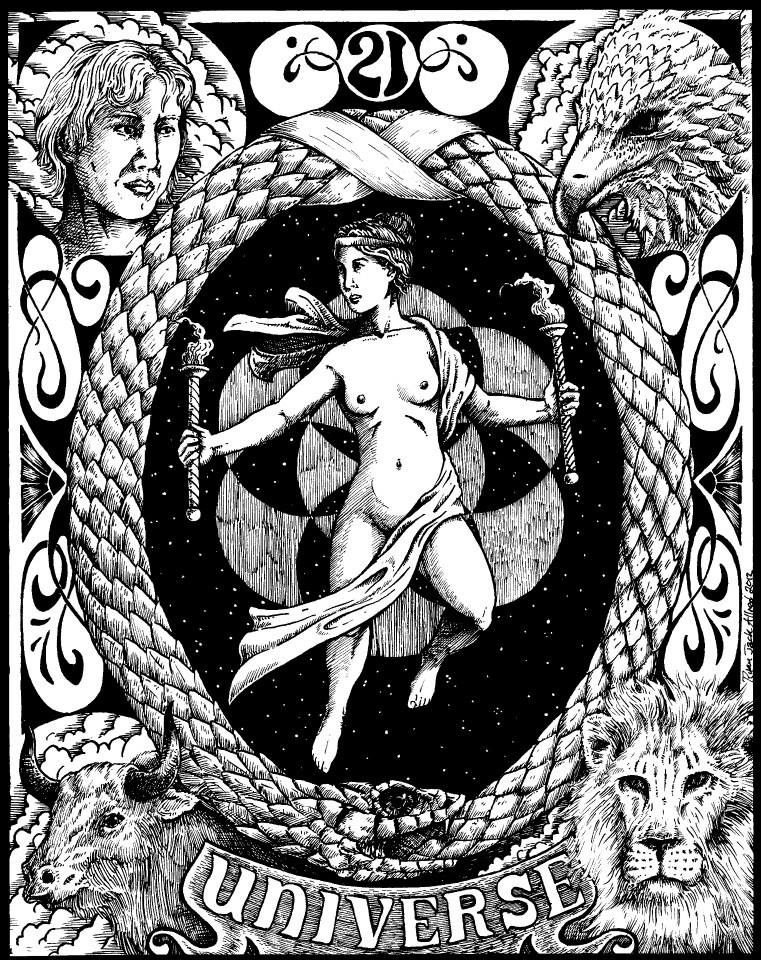 The Tarot 101 Series is back!
November's astrology and overall spiritual vibe lends itself to being an amazing time to work with divination systems. The modern Tarot is a highly refined set of symbols used by Witches, Magicians, Shamans, Seers, Mediums, Oracles and Psychotherapists. Proving itself to countless generations as a valuable tool for insight and meditation, the Tarot is seeing a resurgence of interest in people who want an easy way to open a dialogue with their own subconscious, people looking for alternate methods of evoking powerful archetypes for change, people doing healing work for themselves and/or their community, and people wanting to open doors into their variant futures.
In this three part series (8 hours in all), we will be working it out in the world of Tarot!
Friday, November 18th, 7pm – 9pm: Welcome To Tarot

In this Tarot 101 class, we will be covering the basics of Tarot, including:
– An overview of the many types of decks available
– How to choose a deck
– Superstitions and misunderstandings surrounding the Tarot
– Elements that can assist in readings (Crystals, plant helpers, colors etc)
– A brief discussion on the nature of symbolism
– An overview of common symbol sets used in most decks
– The Tarot in comparison to other popular magickal systems
– And for those who have brought their deck, a simple cleansing and blessing
Get tickets to this class here!
Sunday, November 20th, 1pm – 4pm: The Minor Arcana –
Everyday Living

In this 3 hour workshop, students will get up close and personal with the 56 cards that make up the Minor Arcana and the majority of the Tarot deck. Often overlooked and underestimated, The Minor Arcana help us dive deep into the hidden gems of our day to day lives. Gain insight into the four suits, and how they reveal the four basic 'realities': body, mind, emotions and soul. Attendees to the 3 hour workshops will also receive an original 26 page workbook that will facilitate creating a personal connection with your cards. If possible, please bring your own deck.
Get tickets to this class here!
Sunday, November 27th, 1pm – 4pm: The Major Arcana –
The Good, The Bad, The Enlightened

In this 3 hour workshop , students will learn how to create unique relationships with the twentytwo archetypes in The Major Arcana. Famed and feared, the Major Arcana hold powerful information about how we can best utilize pivotal experiences in our lives. Students will come away with a strong working vocabulary for each card.
Get tickets to this class here!
This series is being offered at The Vajra on 10th
1423 10th St., Ste 9
just south of Moe Bar, look for the ramp down
walk towards Buddha's Eyes, and enter The Red Door
This is a shoes off space, no food and no drink (water is fine).
Meagan Angus has been reading Tarot professionally and privately for over 25 years. Self taught, she is influenced by Hermetic Magic, Kabbalah, Western European Paganism and Jungian archetypal psychology. She will never stop learning from The Tarot, and is grateful for the conversation with The Universe. V.I.T.R.I.O.L.